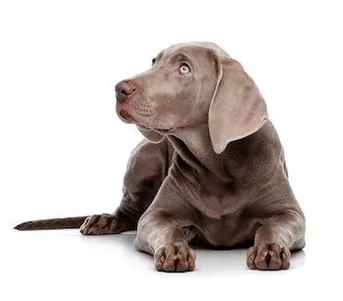 At Lakewood Pet Vet Animal Hospital, we want to help your furry friends feel their best and improve the quality of their lives! If you're looking for a veterinarian in Lakewood, CA, our team is here to help provide pet dental care, preventative pet care, and so much more! We believe in taking a holistic approach to pet healthcare, which means we are dedicated to providing your beloved pet with the highest quality of care. We tailor our services to meet the individual needs of each patient and work closely with you to create a customized care plan that best suits their needs.
What to Expect from Our Team of Veterinarians
At Lakewood Pet Vet Animal Hospital, our team of experienced and knowledgeable veterinarians provide comprehensive pet care for your furry friends. Our veterinarians are skilled in performing a variety of medical procedures, and we offer a wide range of services such as:
In-house diagnostics: Our veterinarians can perform a variety of diagnostic tests in-house, such as blood work and urinalysis.
Pet vaccine services: We offer pet vaccines to help prevent the spread of common illnesses and keep your pets healthy.
Internal medicine: Our team is skilled in diagnosing and treating a broad range of internal medical conditions, including digestive disorders, heart disease, kidney disease, and much more.
Surgery: We are equipped with state-of-the-art surgical equipment to provide both routine and specialized surgical procedures for your pet.
Our commitment is to always provide top-notch care for all our patients. We strive to ensure that each visit is comfortable for both you and your furry friend!
We Pride Ourselves on Compassionate Care
At Lakewood Pet Vet Animal Hospital, we understand that pets are members of the family, which is why we strive to give them the same level of compassionate care and attention that you would expect from any human doctor. We take the time to get to know each patient and their unique needs so we can provide the most effective treatment possible. Our team of veterinarians, techs, and support staff are dedicated to making your pets' visit a positive experience every time.
We're Here for Your Pet's Health
At Lakewood Pet Vet Animal Hospital, we understand the importance of taking a collaborative approach to pet healthcare. We believe in educating you on preventive care and other aspects of pet ownership so that you can make informed decisions about your pet's health.
Whether you need help with an emergency situation or simply want to provide your beloved companion with routine care, our team is here for you! Contact us today to schedule an appointment at our Lakewood animal hospital and get started on the path toward better health for your pet.
---
Lakewood Pet Vet
Our Mission Statement and Core Values
To provide the highest quality medical and surgical care to our patients while giving our clients excellent customer service. We seek to better our community by education and assistance in all aspects of animal care and ownership. We seek to advance veterinary medicine within our practice, within our community and within the veterinary medical profession. We use the following core principles to guide our every decision, and to correct us when we are wrong.
Accountability
Integrity
Open-mindedness
Compassion
Honesty